Make the Most of Android: APPs and Softwares Management
---
Android is the world's most customizable mobile platform. Many users like to own an Android device. However, Android may become slower and slower after installing many apps. Although, apps are great, but the more you download, the more your phone feels cluttered, and those apps also take up precious storage.
Managing your installed apps is about uninstalling the stuff you don't need and organizing your shortcuts in order to find your needed app easily. Uninstalling the bloatwares enables you to improve the performance of device. Installing the appropriate apps allows you to save internal storage space.
Managing Home Screen Shortcuts
Users' entire apps placed in the app drawer, and the home screen is where you can customize.
Add a shortcut to Home Screen
Find the app that you want to place on the home screen in the app drawer
Tap and hold on its icon, you will see the home screen after the drawer fading.
Drag the shortcut of app to the screen edge if you want to play it on a different home screen.
Release your finger once you have decided where to place the shortcut.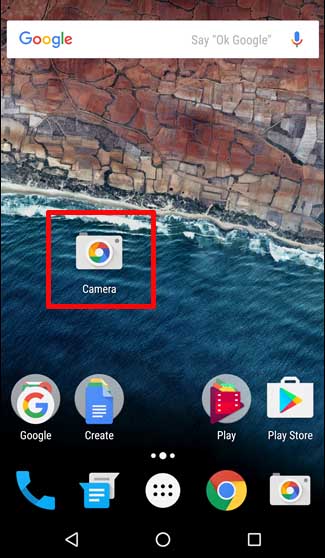 Organizing the Shortcuts in the Folders
To organize the shortcuts, you may need to create a folder. In that, you are unlikely to mess up your home screen.
Long-press one icon and drag it on top of the other.
Release it when a white halo around the bottom shortcut.
Add more apps if you like.
Give the folder a name by tapping on "Unnamed Folder". Name this folder whatever you like.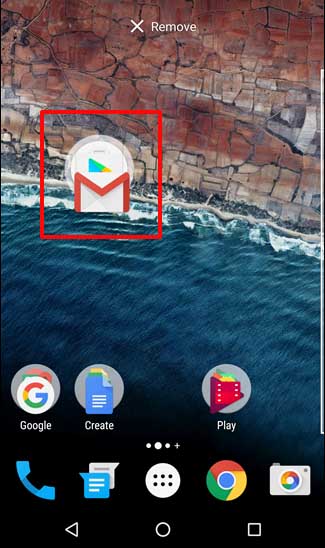 Uninstall Apps
There a lot of ways to uninstall the apps you have downloaded apps. But if you want to uninstall the preinstalled apps, you must root your Android.
Uninstall Downloaded apps
Open your app drawer and press and hold the app you want to remove.
Drag the item to "App info" and "Uninstall" along the top of the screen.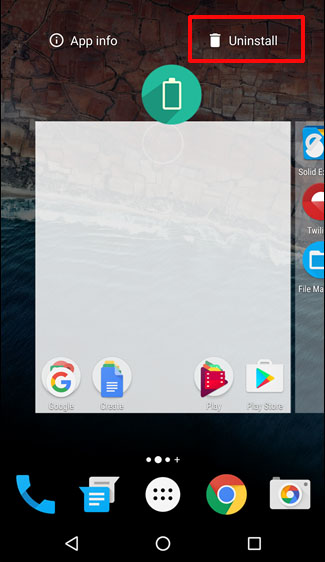 Uninstall System APPs
APPs like Play Store, Maps, and so on are built-in apps that can't be removed or uninstalled. However, only by rooting your Android phones, can you remove the useless system apps which are called bloatwares. Rooting enables you to obtain administrative rights to the system. Thus, you can easily uninstall system apps. KingoRoot is a one-click root application that makes the entire process of rooting your phone quicker, simpler and more efficient.
Download KingoRoot for you Android
Root your Android. Please refer to: How to Root Android with KingoRoot (PC Version).
Download a third-party app or Kingo SuperUser to help you remove the system apps.
Install Appropriate Apps
There are thousands of hundreds of apps on the Google Play Store. Users can easily download the apps they like which are available to their Android devices on the Play Store. While, you may have encountered this: When you find a power app on the store and you are to download it to your phone, but the Google Play Store will deliver a message: "This app is incompatible with your Android Device." That is frustrating. And you love this app so much and don't want to give up. What's more, the app may occupy a small storage space. And the only way to download these incompatible apps is rooting your Android.
Find the apps you love on the Google Play and install them on your phones.
Root you Android with KingoRoot and then install the apps that incompatible for you Android before rooting and the apps that need root access.
Enjoy them.
---
KingoRoot on Windows
KingoRoot Android on Windows has the highest success rate. It supports almost any Android device and version.

KingoRoot for Android
KingoRoot for Android is the most convenient and powerful apk root tool. Root any Android device and version without connecting to PC.

Top Posts