Greenify | Extend Battery Life With and Without Root
---
Are you annoyed that your phone's battery cannot last the whole day? Greenify app will help you by hibernating background apps to boost your battery life by a few hours.
Featuring a number of powerful options in a simple interface with a well-detailed information dialog box, Greenify actually works. Rather than doing what so-called boost most apps out there does, Greenify hibernates apps, gives you the option to customize Android's Doze feature and a lot more.
Download From Google Pay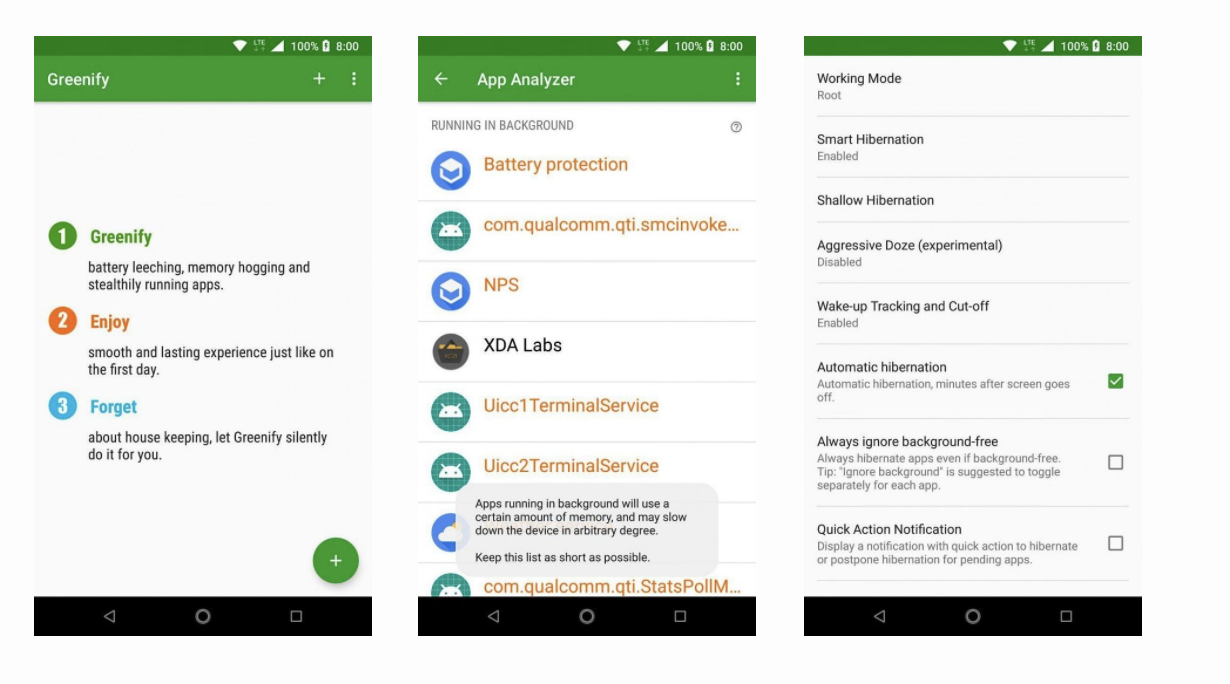 Never should your phone or tablet become slower and battery hungrier after lots of apps installed. With Greenify, your device can run almost as smoothly and lastingly as it did the first day you had it!
Greenify help you identify and put the misbehaving apps into hibernation when you are not actively using them, to stop them from lagging your device or leeching the battery, in a unique way!
Whether to Root or Not
Whether to root or not is based on you since Greenify doesn't required with the majority functions.
KingoRoot on Windows (PC Version) and KingoRoot can easily and efficiently root your Android with both root apk and PC root software.
The detail tutorial you can refer to: How to root any Android device and version with KingoRoot PC Version?
---
KingoRoot on Windows
KingoRoot Android on Windows has the highest success rate. It supports almost any Android device and version.

KingoRoot for Android
KingoRoot for Android is the most convenient and powerful apk root tool. Root any Android device and version without connecting to PC.

Top Posts