How to Effectively Use / Get the Most of Android Device via KingoRoot (Introduction)
---
KingoRoot is an advanced technology by enabling you to root your Android which is developed by KingoRoot Team. Kingo Team is a group of developers who are fans of Google and aim at improving the user experience. KingoRoot provides you some important settings and methods which allows you to become an Android pro and get the most use of your Android device.
Android is one of the most popular mobile operating systems in the world and feces little competition. There are a lot of people using the Android device and it is easy to use. However, you may find that the Android are often slow and clunky after a period of use. While, some users don't know that Android can be better managed by many ways rather than it managing you.
Different Features of Different Android Versions
Android Version 1.0 was released in 2008. Since 2009, Android has been named after desserts or sweets. For example, Android v2.3.3-2.3.7 (Gingerbread), v4.0.3-4.0.4 (Ice Cream Sandwich), v4.1.x-4.3 (Jelly Bean), v4.4 (Kitkat), v5.0-5.1 (Lollipop), v6.0 (Marshmallow), v7.0 (Nougat).
Not all recent Android phone will get the latest and greatest version which depends on your device's manufacturer and carrier. That means there are still a lot of different versions of Android out there floating in the world. Recently, Google has presented his Google Pixel and Pixel XL which run Android 7.0. T-mobile has provided update of v7.0 for some brand phones. If you cannot upgrade to the most recent version of Android, probably you are stuck with the version you have until you buy a new one.
Difference Between "Stock" Android and "Custom" Android
Stock Android are the ones which come by default. These are customized versions of Android developed by manufacturers and carriers with unique looks, features and bloatwares which are seldom used. While, custom Android are the ones which are customized or developed from the original source code of Android which are developed and maintained by community and its contributors.
Features and Elements of UI and UX
Android is super easy to use. Let's go on a tour of these UI features and elements that can be found across all Android devices. However, if you don't like default UI and UX and want to customize them, you may need rooting you phone. Before you get the most of your Android device, let's get knowledge of your Android.
Home Screen
Home screen is the first view after you unlock the device. You can have many home screens as you like, which you simply swipe left or right to access. Also you can choose all app icons or some you like on your home screen. And the home screen will vary according to the manufacturer lays it out or the way you customize it.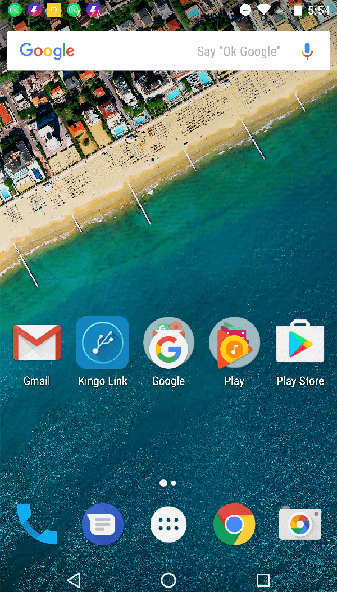 Status Bar
At the very top is the status bar. The status bar displays important information of your device and it rarely leaves except in some full-screen applications such as video plays or games.

Notifications
Notifications have always been one of strong points of Android. With notifications, the system and apps can inform you when something needs attention or check.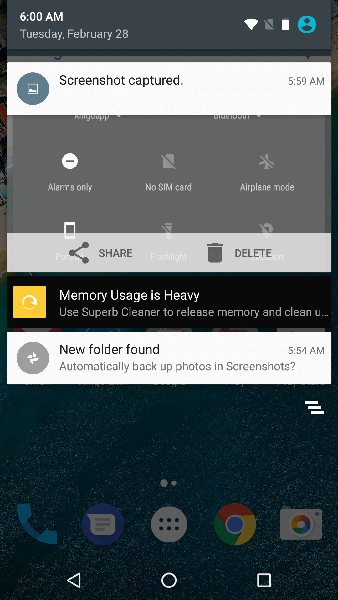 The Quick Settings Panel
In modern versions of Android, you may find a "Quick Settings" panel next to the notification area. On stock Android devices, you pull the shade down twice to expose the Quick Settings.
The Dock
The Dock–sometimes referred to as the "Favorites Tray"–allows you to pin certain apps such as your contacts and phone dialer.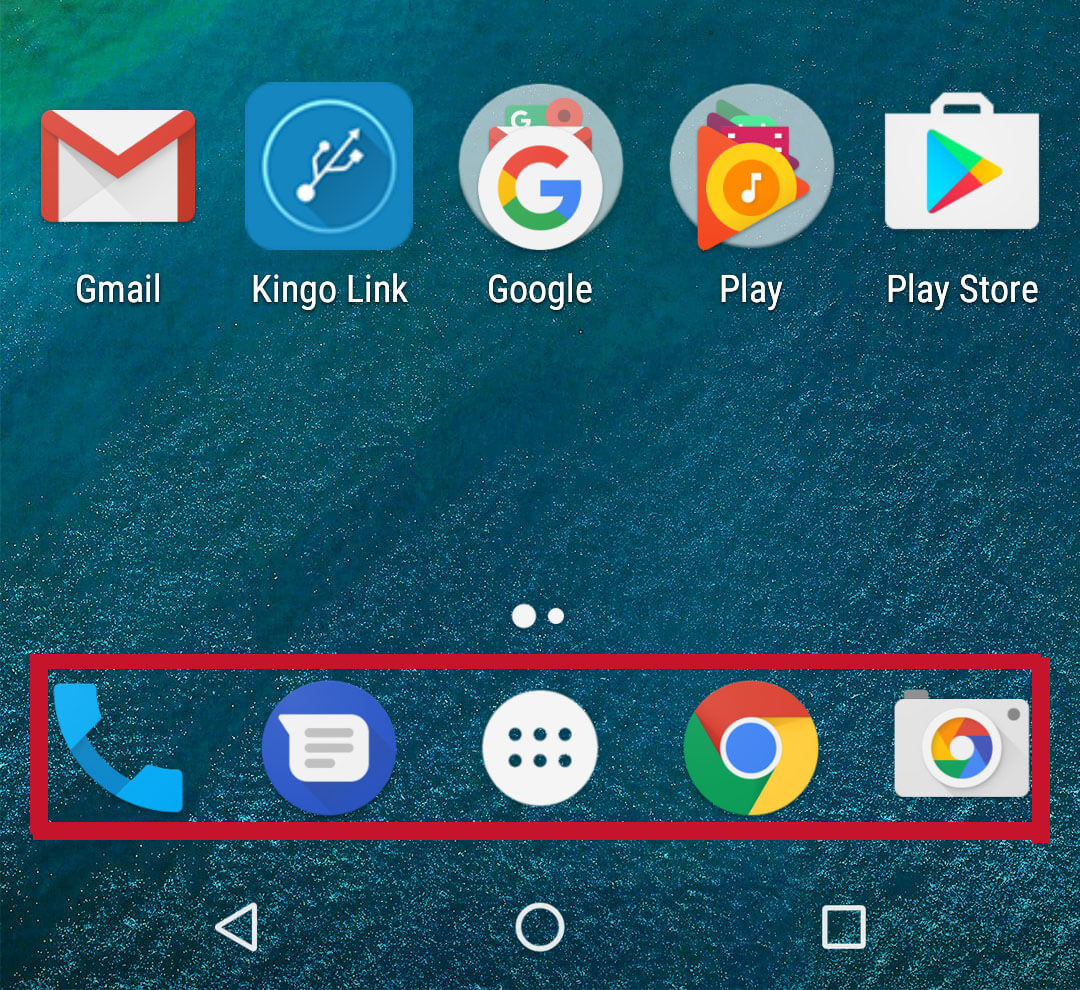 Navigation Bar
At the bottom of your device is the "Navigation bar," which–like the status bar–is always visible, except in full screen apps or games. The navigation bar almost always displays three symbols: back, home, and recent apps. You should always see these three navigation elements wherever you are on your device.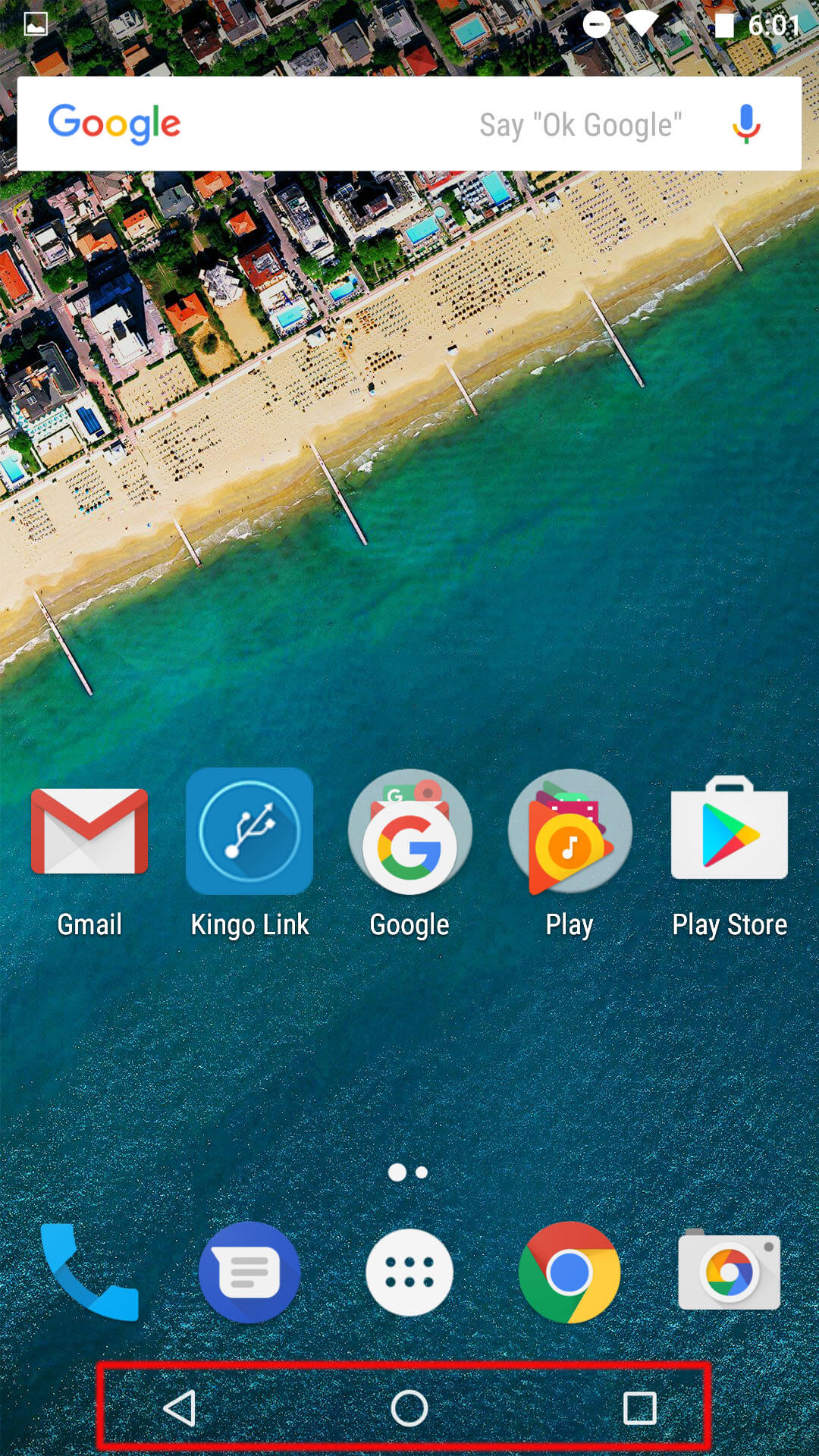 APP Drawer
App drawer is where all your apps placed. Tap the circular button you can find all the apps whether they are preinstalled or downloaded.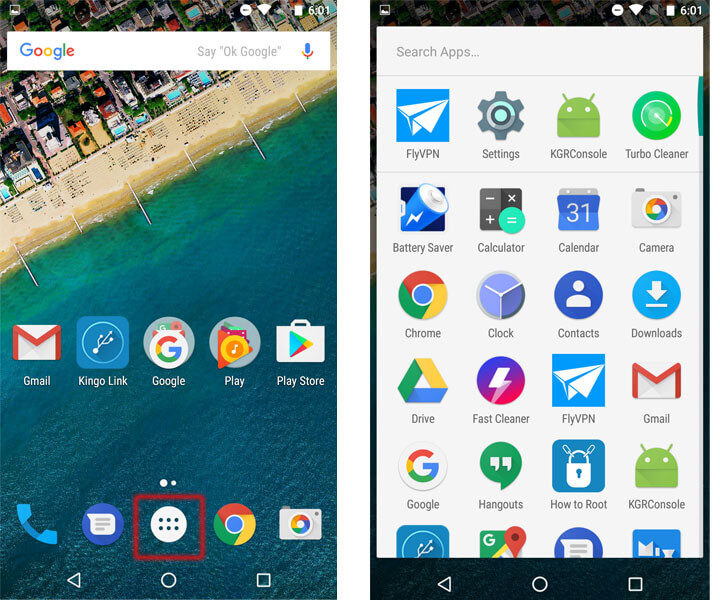 Android Settings
Get to know the settings menu, because this is how you will achieve maximum control over your Android device. If you want to get the most of your device, "Settings" are essential for you to get knowledge of it. There are two ways for you to access: You can either open the app drawer and find the "Settings" icon to launch, or pull down the "Quick Settings" panel and choose the cog icon. The "Settings" includes several easy-to-follow sections on most devices.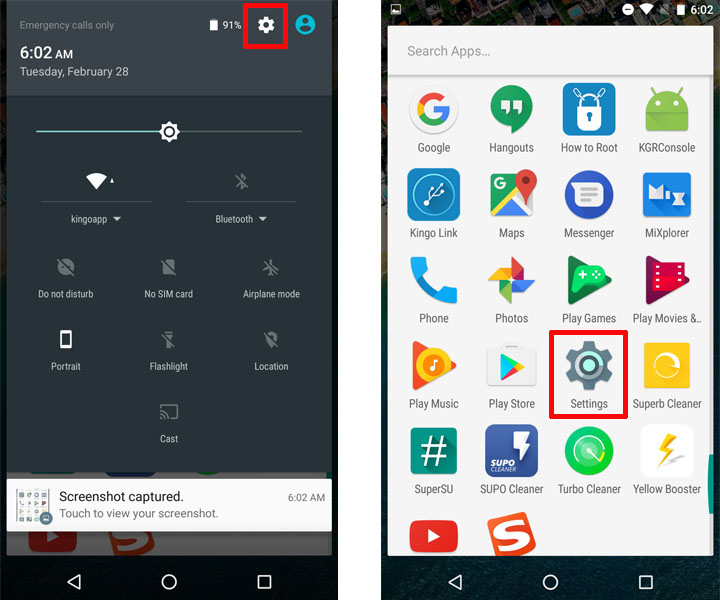 Wi-Fi
The Wi-Fi menu is where you'll connect to and disconnect from Wi-Fi networks. You can also turn your Wi-Fi off entirely to save battery. Or you can share your Wi-Fi password to others.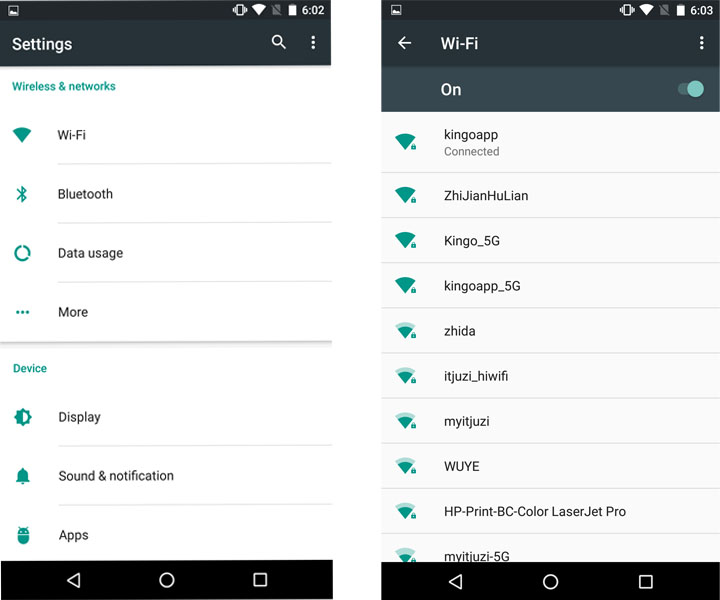 Data Usage
Tap into the data usage, you can know how much data you are using or how much data certain apps use. Knowing this enables you to have a strong Wi-Fi connection by turn off some apps as well as save battery life.
Storage
Your phone has a certain amount of storage for apps, games, photos, videos, music, and other files. If you're running out of space, the storage settings are an excellent place to determine what is taking up that space, and how much you can reclaim by removing applications and deleting stuff you don't need. Storage is an important part for yo to speed up and improve the performance of Android.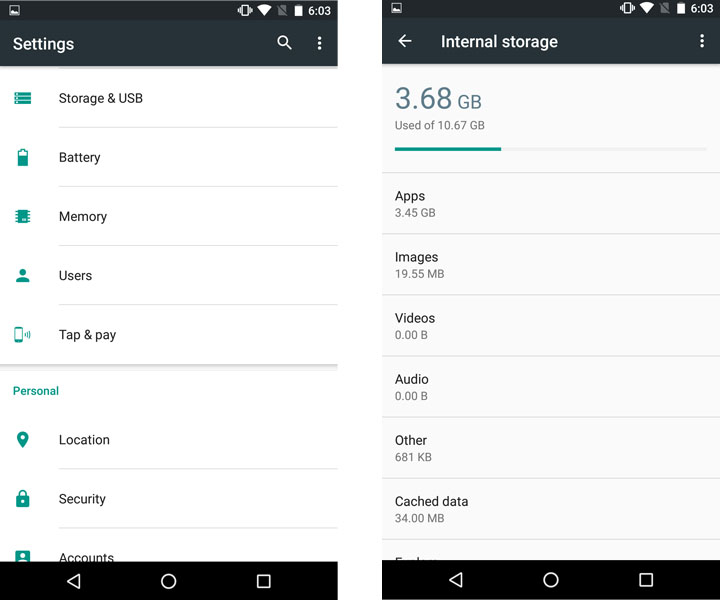 Battery
Battery settings give you an overview of how much battery you have used and how long it will last and how long it will be fully charged. Battery quickly run out since so many apps running on the background. If you want to save battery life, you may need a third-party app to help you save battery life. While root access is needed.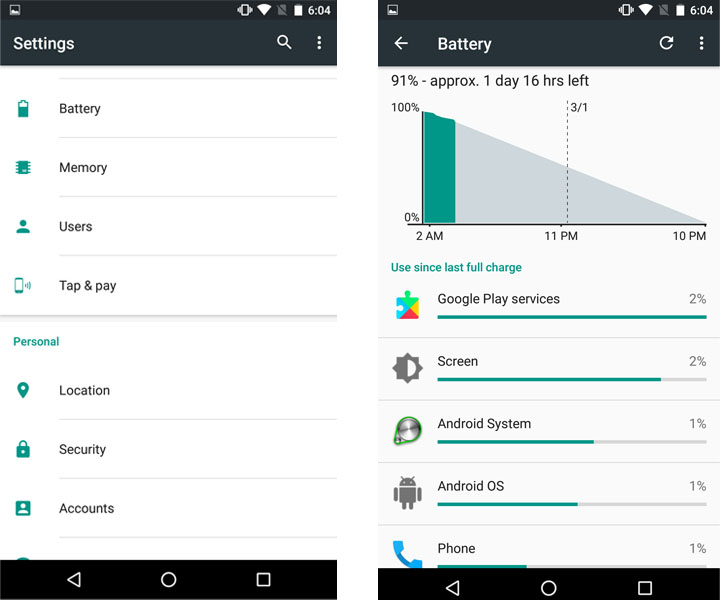 ---
KingoRoot on Windows
KingoRoot Android on Windows has the highest success rate. It supports almost any Android device and version.

KingoRoot for Android
KingoRoot for Android is the most convenient and powerful apk root tool. Root any Android device and version without connecting to PC.

Top Posts